I've had a long love for black paint finishes and believe it or not, black paint is not a one-stop-shop. There are dozens of color variations. Some color options have a hint of navy, others a bit of green. Black is actually a super flexible color, quite varied and great to use in many applications.
I think there is something very striking about a black accent wall but I also love it as a color for interior or exterior doors, cabinetry and woodwork. Various hues of black are becoming increasingly more popular as a whole exterior color selection and it works for both modern and traditional homes
Whole exteriors look striking in black.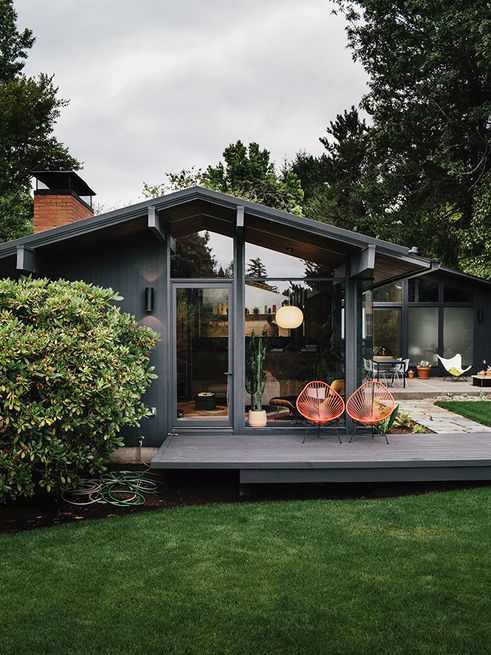 Strong, bold and invigorating, black paint finishes are making statements in the interior design world. Black is being used for far more these days then just trim or as an accent color in cabinetry.
White furniture and accents stand out against bold black walls to create a clean, crisp look. White or black trim works beautifully too. Wood accents and greenery make a great contrast against black paint finishes.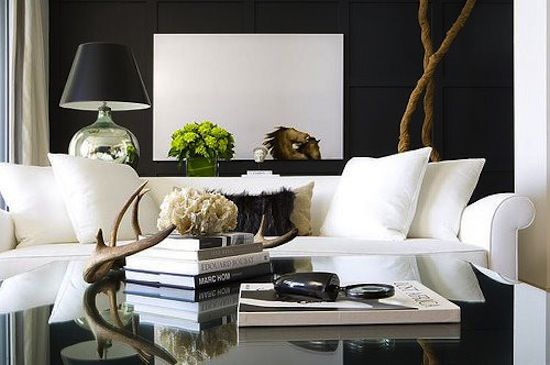 Small spaces, contrary to popular belief, can look larger when finished all in one dark color.
For more inspiration jump over to our Pinterest Board here.
For more design inspiration, visit our GOOD DESIGN series.